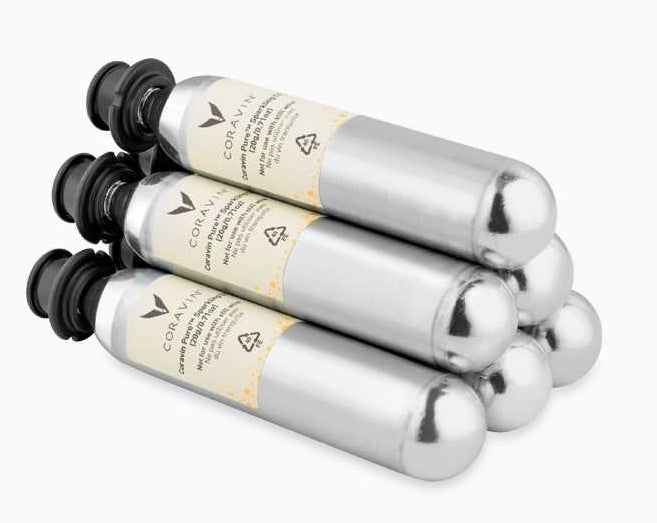 Coravin Sparkling Capsules (24)
£179.95
Box of 24 additional Coravin Sparkling CO2 capsules.
The Coravin Sparkling system already includes 4 capsules with purchase.
These capsules are not for the original 'Timeless' (Model 2/Model 5 etc) Argon based needle system.
Coravin state 1 capsule = c.7 bottles worth or = 42x 125ml glasses when used correctly.